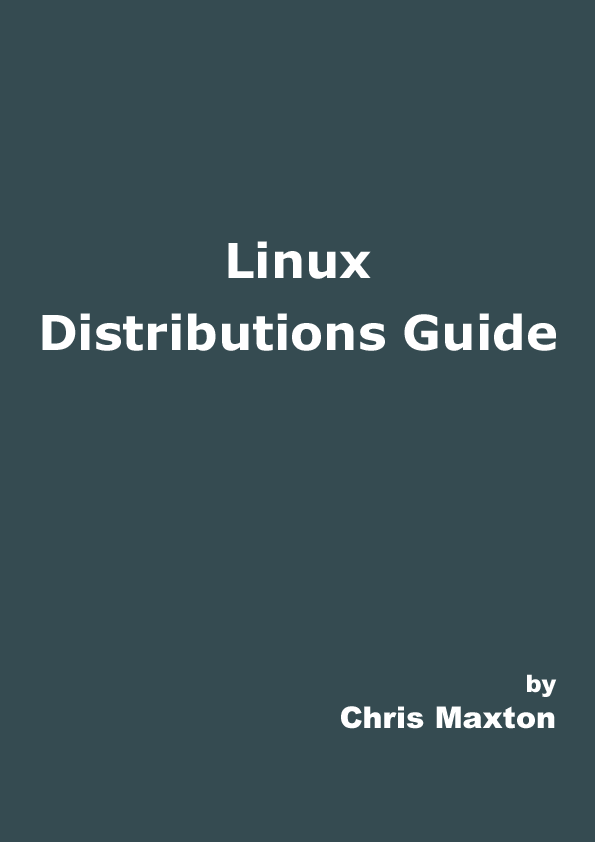 | | |
| --- | --- |
| Format | PDF |
| Pages | 45 |
| Current Edition | 1.0.0 |
| Last Updated | Nov, 24th 2019 |
| Original Title | Linux Distributions Guide |
| First Published On | Nov, 24st 2019 |
Description
FREE Linux Distributions Guide
Back in the '90s when I started with Linux, I received one copy. One Linux distribution and that was it. No Internet. No choices. Not much to go with, but in terms of choices that was easy.
When I came back after a few years of break, there were tons of distributions and choices online. It was overwhelming. On one hand they all looked similar. On the other hand they were all different.
Every day questions are popping up on this matter online. Which one is the fastest, the best, the lightest? Which one is the best for my laptop? Which one is the best for old devices? If your question is among these today, this is the guide you have been looking for.
This free guide explains:
what Linux is and does
what distributions technically are
the fastest, the lightest, the best
what the major lines are and what their purpose is
which distributions you should avoid
which distribution you should choose for servers, development, pentesting, gaming and desktop
differences between the graphical user interfaces (GUIs)
which distributions you should prefer to use as a beginner
Linux Distributions Guide boils it down for you to a few relevant options and you can make your final choice by trial and error. And yes, it will tell you where to start, in case you are not sure 😉
The best thing: IT'S FREE!
So, just grab your copy...