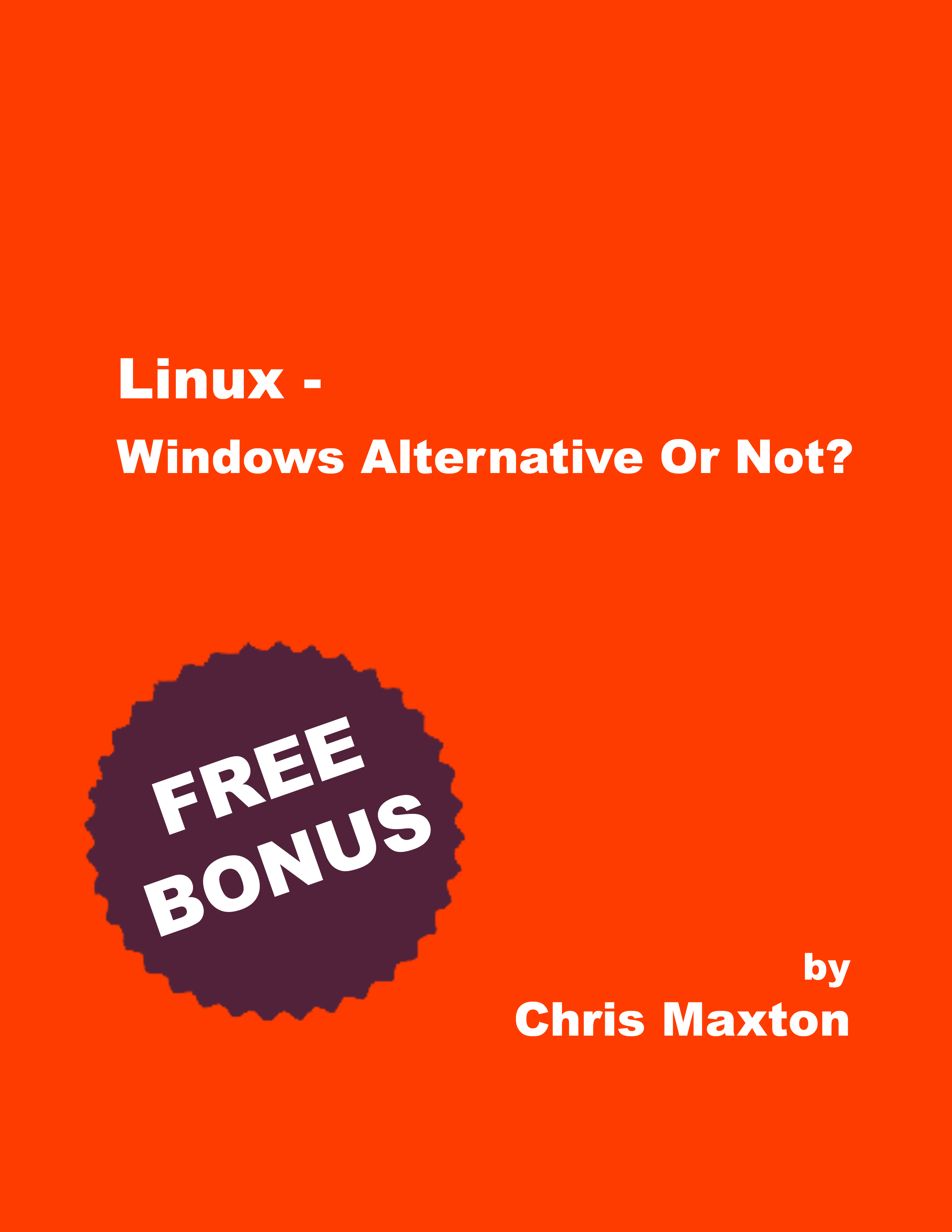 **FREE** Linux - Windows Alternative Or Not?
Windows 7 support is quickly moving towards it's end and Windows 10 is not that great. You are searching for alternatives and have heard of Linux, but you have no idea what it is?
This book shows you what Linux is and does and how easy the switch can be and it answers the most often asked basic questions for you.
Best thing: It's FREE!
Wanna know more? Get the...
Books
In the books section you are going to find everything you need to get acquainted and started with Linux...
Chris Maxton
Chris Maxton's goal is to give you a solid foundation, which you can build on, without overwhelming you with technical details.
Chris is a writer of non-fiction books. Currently, he writes IT books, specifically books on Linux topics.
He has been using Linux for more than 20 years and is looking back at a total of more than 25 years IT experience.